Happy Saint Patrick's day to everyone of us at converse it. I hope everyone has a great holiday remember to drink responsibly and be safe!

Fun Facts
Traditional celebration
Corned beef and cabbage is a traditional St. Patrick's Day dish. In 2009, roughly 26.1 billion pounds of beef and 2.3 billion pounds of cabbage were produced in the United States.(That's a lot of beef and cabbage)

Irish soda bread gets its name and distinctive character from the use of baking soda rather than yeast as a leavening agent.

Lime green chrysanthemums are often requested for St. Patrick's Day parades and celebrations.

Did you know?
The actual color of St. Patrick is blue. Green became associated with St. Patrick's Day during the 19th century. Green, in Irish legends, was worn by fairies and immortals, and also by people to encourage their crops to grow.
In Seattle, there is a ceremony where a green stripe is painted down the roads.
Many bars in the United States, and abroad, serve green beer to celebrate St. Patty's Day.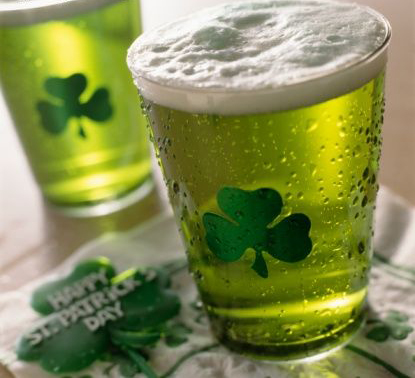 34 million Americans have Irish ancestry, according to the 2003 US Census. That's almost nine times the population of Ireland, which has 4.1 million people.