Liar Liar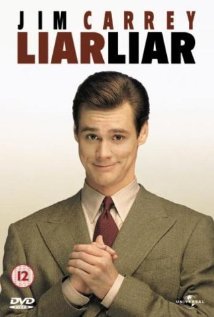 Opinion:
This is a very funny movie as well as an all around classic! It has a lot of brilliant humor and has an overall well thought out story.

I enjoy Jim carrey's acting. Jim carrey is my all time favorite actor and I have probably watched all of his movies. In his movie Liar Liar he takes everything to an all time extreme as he is put in awkward and horrible situations. One of my favorite scenes "The Pen is blue"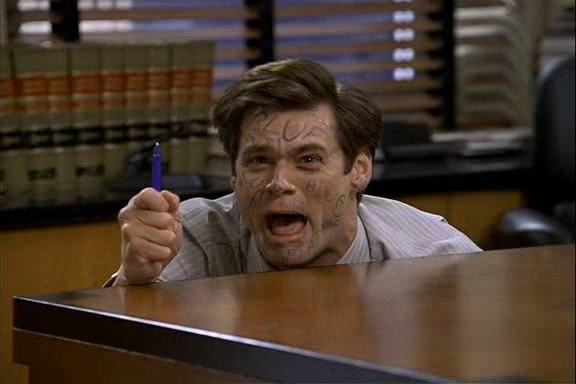 Story:
Fletcher Reede, a fast talking attorney, habitual liar, and divorced father is an incredibly successful lawyer who has built his career by lying. He has a habit of giving precedence to his job and always breaking promises to be with his favorite young son Max, but Fletcher lets Max down once too often, for missing his own son's birthday party. But until then at 8:15 Max has decided to make an honest man out of him as he wishes for one whole day his dad couldn't tell a lie. When the wish comes true all Fletcher can do is tell the truth and cannot tell one lie. Uh-oh for Fletcher!
Written by Anthony Pereyra
Runtime: 86 min
Sound Mix: DTS-Stereo | DTS | Dolby SR
Color: Color
Aspect Ratio: 1.85 : 1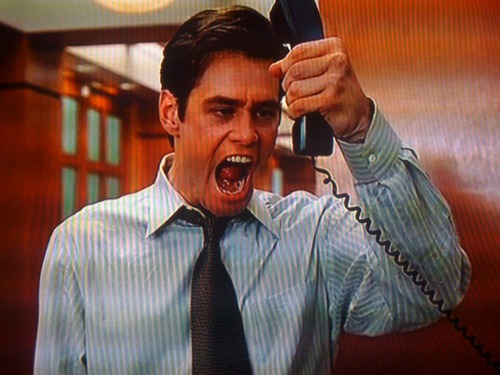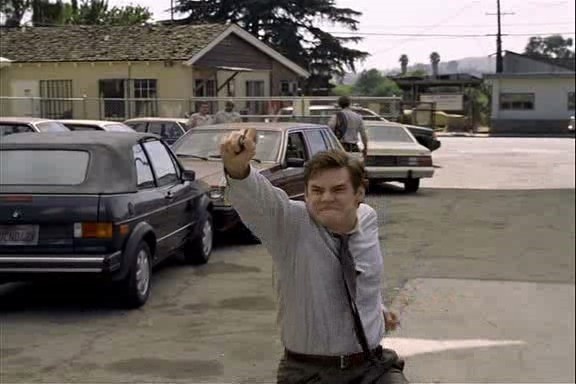 Box Office:
Budget: $45,000,000 (estimated)
Opening Weekend: ITL 3,379,561,000 (Italy) (2 May 1997)
Gross: $181,395,380 (USA) (10 October 1997)
My favorite Scene from the movie: