The
Boss 302 Mustang
is a
high performance
version of the Ford Mustang originally produced in
1969
and
1970
. Ford revived the model for another two year production run in
2012
and
2013
. It was produced for the
Trans Am racing series.
The
Boss 302
is reproduced as a model and toy, with diecast models including Hot Wheels, Matchbox, and Ertl's "American Muscle". It is recognizable by the "hockey" side stripe, rear louvers and chin spoiler. The 1970 is available, but there are also some 4-headlight 1969 models as well.
Many "Boss clones" have been created out of regular fastback cars due to the expense of the original automobiles.
In 2007, a pair of restored
1969 Boss Mustangs
sold for $530,000.
Specifications
GENERAL
Body Style: Coupe
Size: Midsize
Market Segment: Sports, Performance
Weight: 3632 lbs
EXTERIOR
Length: 188.1 in.
Width: 73.9 in.
Height: 55.1 in.
Wheelbase: 107.1 in.
Ground Clearance: TBD
Front Track: 61.9 in.
Rear Track: 62.5 in.
Weight Distribution: 55/45
Drag Coefficient: TBD
INTERIOR - GENERAL
Seats: 4
Passenger Volume: 83.3 cu. ft.
Cargo Volume: 13.4 cu. ft.
Cargo Volume (Seats Folded): TBD
INTERIOR - FRONT ROW
Volume: TBD
Leg Room: 42.4 in.
Head Room: 38.5 in.
Shoulder Room: 55.3 in.
Hip Room: 53.4 in.
INTERIOR - SECOND ROW
Volume: TBD
Leg Room: 29.8 in.
Head Room: 34.7 in.
Shoulder Room: 51.6 in.
Hip Room: 46.8 in.
PROPULSION
Fuel Type: Gas
Engine Type: 5.0L V8
Power: 444 hp at 7400 rpm
Torque: 380 lb-ft at 4500 rpm
Transmission: 6-Speed Manual
Highway Fuel Economy: 26 mpg
City Fuel Economy: 17 mpg
Forced Induction: None
Direct Injection: No
CHASSIS
Layout: Rear Wheel Drive
Front Suspension: Strut-Type
Rear Suspension: Solid Axle
WHEELS
Front: 19" Aluminum
Front Tires: 255/40R-19
Rear: 19" Aluminum
Rear Tires: 285/35R-19
TRAILERING & HAULING
Trailer Weight: TBD
Payload: N/A
Tongue Weight: TBD
Base Price
$42,200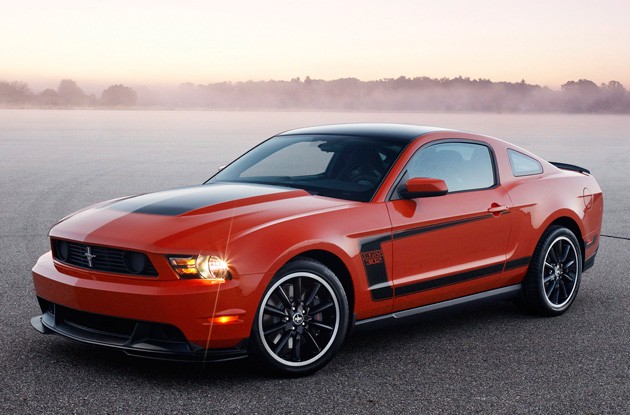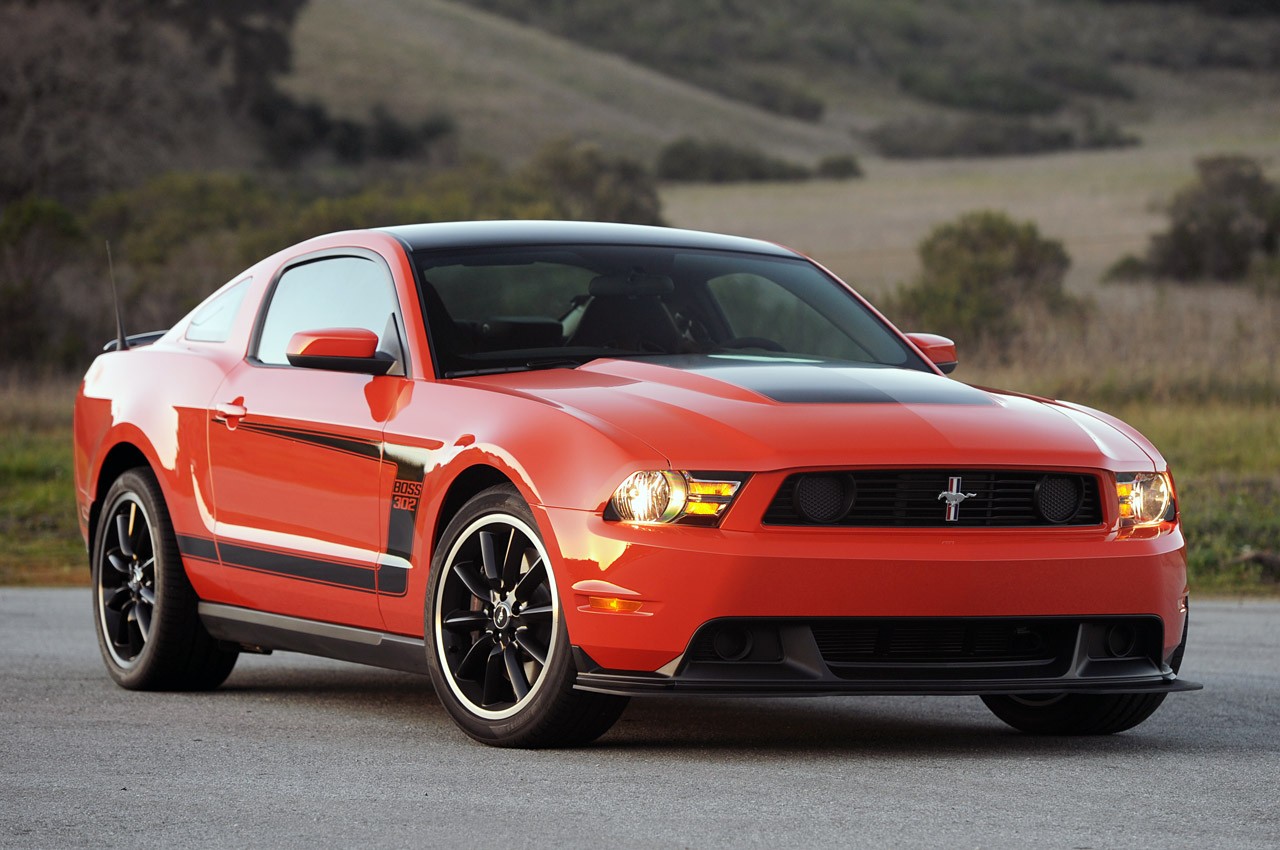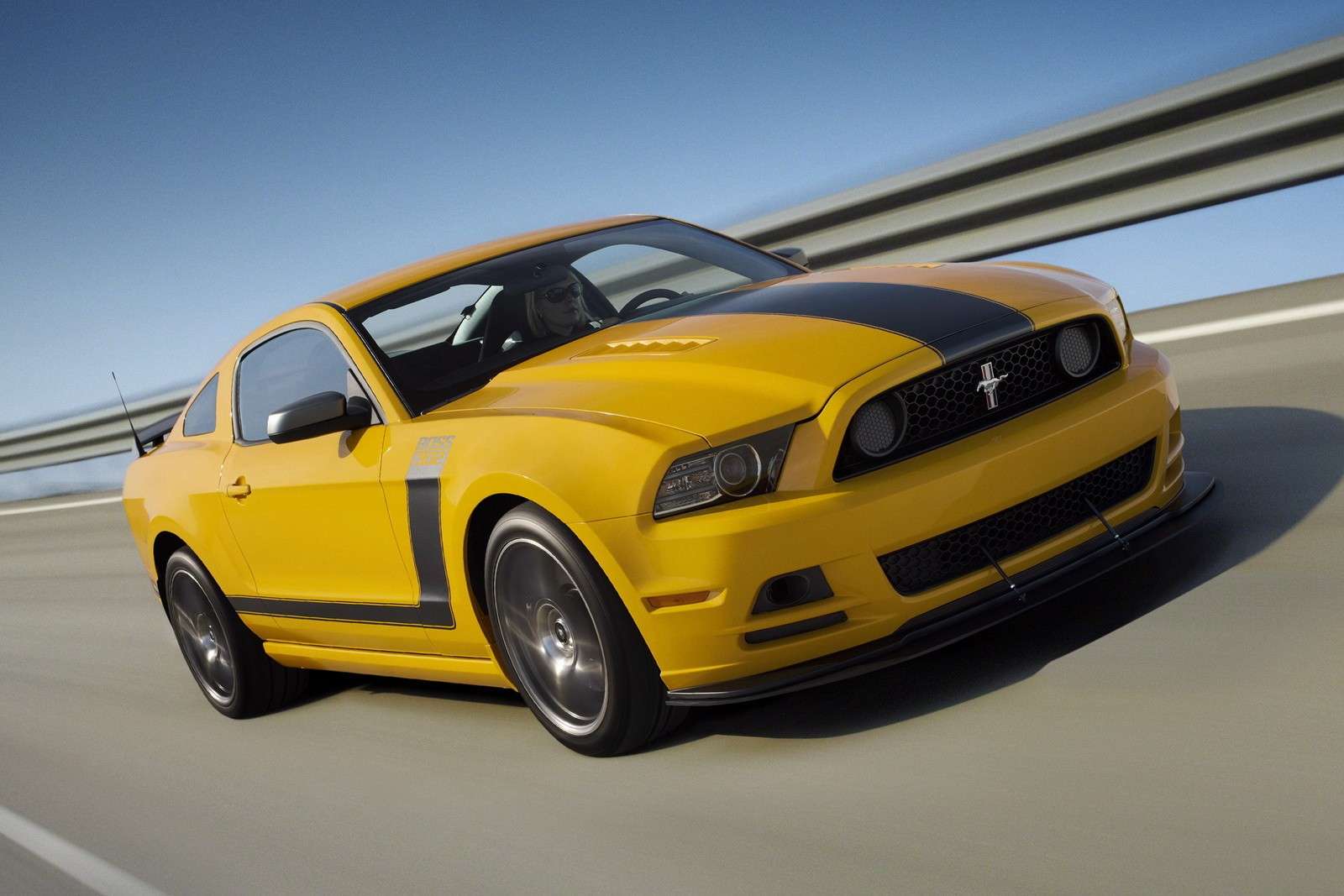 someone didn't know how to drive
Videos
Stats and test drive
Mustang Gt VS. Boss 302
(1969-1970) Classic Boss 302
Specifications
Engine 301.6-cu-in/4942cc OHV V-8, 1x4-bbl Holley carburetor
Power and torque (SAE gross) 290 hp 5800 rpm, 290lb-ft4300 rpm
Drivetrain 4-speed manual, RWD
Brakes front: solid disc; rear: drum
Suspension front: control arms, coil springs, anti-roll bar; rear: live axle, leaf springs
Dimensions: L: 187.4 in, W: 71.7 in, H: 50.4 in
Weight 3300 lb
Performance 0-60 mph: 8.1 sec, quarter mile: 15.8 sec at 90 mph, 60-0 mph: 112 ft
Hope you enjoyed the boss 302! Comment below!