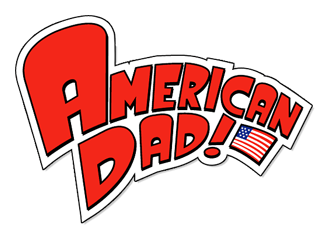 Opening theme!
American Dad!'s opening music video captures Stan Smith waking up out of bed in the morning, clothing himself and preparing for his job. After collecting his various job paraphernalia from each of his family members and expressing his goodbyes, Stan is shown driving to work. During this whole process, Stan sings the lyrics to the show's opening theme song (the final "Good morning USA" line in the show's opening music video is sung by an unseen ensemble of singers):
Good morning USA. I gotta' feelin' that it's gonna' be a wonderful day. The sun in the sky has a smile on his face, and he's shining a salute to thee American race. Oh boy, it's swell to say, "Good morning USA." Good morning USA!
In its initial seasons, American Dad!'s opening music video featured a recurring gag that saw a different newspaper headline for each episode, usually featuring a topical satirical joke directed at the United States Government, the media, or current affairs (for example, "Pedophilia Down as Childhood Obesity Goes Up," "Israel Pulls Out of Gaza, Gaza Not Pregnant," or "Economy Takes a Turn, Falls Down Flight of Stairs").
By season 4, however, the show's opening music video had been retooled in this respect, the newspaper gag being replaced by Roger springing out from hiding with a different disguise for each episode's music video (playing off a habit of his in the series). In these moments, Roger sings "Good morning USA!" before Stan angrily shoves him back down into hiding so as not to be seen. This causes Stan to lose control of the vehicle and crash into a flagpole outside the CIA.
What is american dad!?
American dad is an animated adult comedy series. The family consist of...
Stan Smith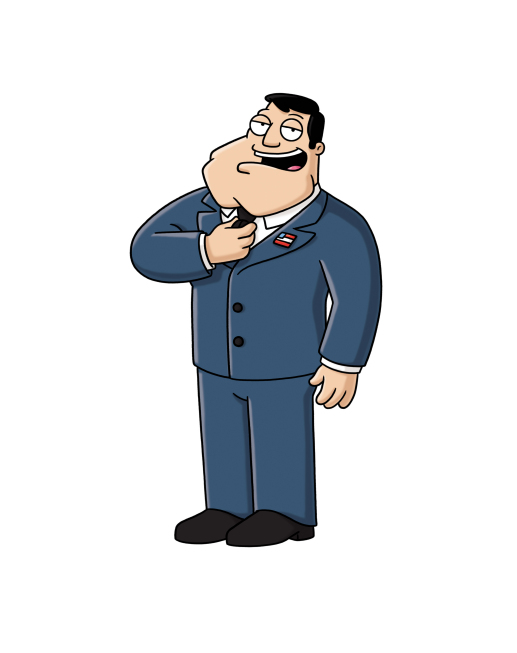 is the
title character
on
American Dad!
who has an exaggeratedly masculine voice and manner about him. Stan is Francine's husband, and Hayley and Steve's father. As the Smith family breadwinner, Stan is a CIA agent. Early on in the series, Stan was exaggeratedly patriotic and conservative. His character, however, has progressed over the course of the series from the originally ultra right-wing bigot it previously was. All the same however, Stan has proven to be blatantly inconsiderate and insensitive of others in numerous other ways beyond politics. He's often shown rashly taking
extreme
measures without ever considering the potentially disastrous consequences.
Francine Smith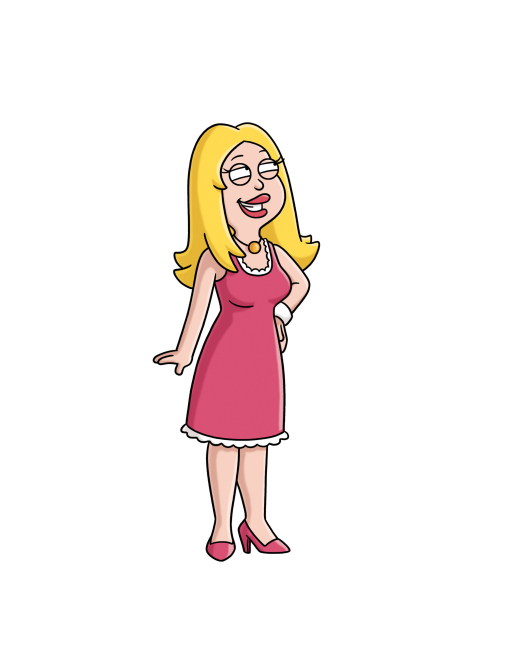 Stan's wife
and the mother of Steve and Hayley. Francine is a
moralist
, usually encouraging the family to do the right thing or uphold some virtue. Further, she often acts as the voice of reason where Stan's unprincipled or inconsiderate ways are concerned. Paradoxical in character however, she also possesses a keen mean and corrupt streak about her and can be
random
,
unpredictable
, and somewhat
ditzy
.
Hayley Smith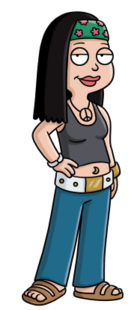 Stan and Francine's
daughter
. She is eighteen and attends a community college. She is portrayed as
ultra-liberal
, which often brings her into conflict with her father.
Steve Smith

Stan and Francine's fifteen-year-old
son
. He is a
geek
, which Stan does not like. He has also come into conflict with Stan, who wants Steve to follow in his footsteps. He has
three best friends
(Snot, Toshi, and Barry) who constantly are around him.
Roger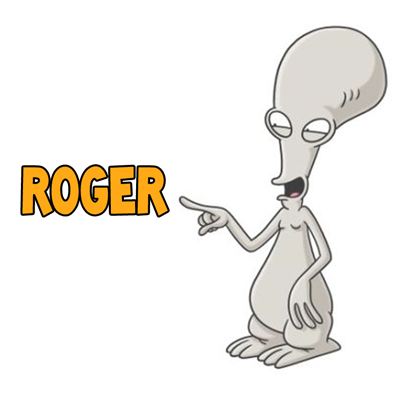 Roger is the
zany, depraved, devious, cruel and callous
alien
, who lives in the Smith family's attic. Stan feels he "owes Roger [his] life" after being saved by the alien at Area 51 four years prior to the show beginning, until in the episode "You Debt Your Life" when Stan saves Roger's life. Roger then tries to win back Stan through another life debt, and although he fails, he and Stan make up. Roger is a hedonistic
alcoholic
. He takes on many alter egos under various
disguises
and often turns the
Smith family's
lives upside down. Since exposing Roger as an alien would endanger Stan and the rest of the family, Roger's disguises are his only way of communicating with the outside world. Roger has, however, far and away abused this technique by leading multiple lives and deceiving many people into the extremes.
Klaus Heissler
The family
goldfish
.
Former CIA agent
who was experimented on and turned into a gold fish. He's consultative and full of sage
advice
, sometimes even wearing glasses and taking on a scholarly appearance.
Jeff Fischer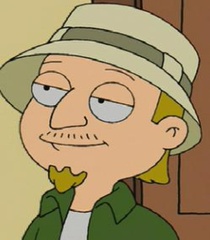 Hayley's mellow, stoner, hippie boyfriend, and later whipped husband, who's shown to be infatuated with Hayley's mom, Francine, often making subtle passes at her. An unemployed high school drop out with no apparent skills, he is emasculated, weak-willed, and frequently behaves naively and irritates the other characters.
Some funny clips from the show-
\
Leave comments below.