Titan fall
is a whole different type of FPS game and is not like the others we are used to. Titan fall uses titans which are controlled by pilots to give the game some extra edge in the multiplayer gameplay.
Now when I first heard the concept of titan fall I had concerns with how fair it would be when your titan is destroyed and you are on foot. I thought to myself I would get annihilated in a matter of seconds trying to fight that huge titan but they have taken that into consideration and made it possible for the little guy to be a badass and take a titan down by himself.
The concept behind the gameplay is absolutely incredible they took a new spin on Multiplayer FPS's by adding a new element into our multiplayer experience.
At first it reminded me of
Mech Assault
(2002) which I played on the original xbox a lot with my friends. I found in the split screen mode of this game when your mech died you often had nothing to do and you would just run around as a little person with no weapons at all until somebody squashed you. While it was entertaining it also got boring.
Titan fall while it reminds me of this game took this into consideration and made it interesting even after the Titan blows up by allowing the player to eject and be able to fight on foot using close combat or weapons to take down their enemies.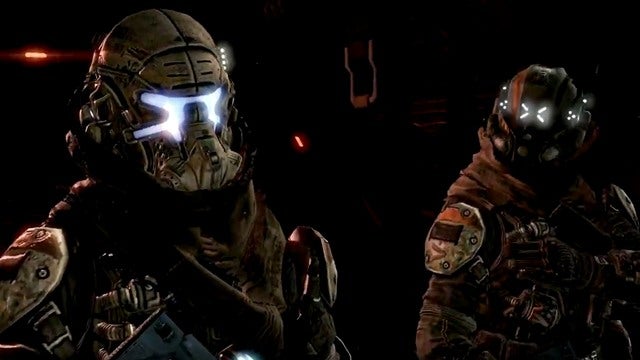 I have been hearing mixed reviews about Titan Fall and some say it is stupid and others say it's amazing. I took a look into the game and I thought myself that the game was very interesting and is trying to bring a new type of FPS to the table for people to enjoy.
Titan fall offers a range of special attacks to for pilots to take down other pilots or titans themselves. In this video you will see all the epic moves you can do in-game since IGN put together a mashup of all the awesome moments in titan fall.
IGN's Review of Titan Fall
IGN's Ryan McCaffery Describes the game as
more than just a next step FPS to call of duty
everytime you play titan fall it feels like a brand new experience. He said when the titan was ready he began to feel an adrenaline rush and the gameplay started to change from a wall jumping pilot to a walking tank!
The
campaign
itself was described as confusing to the point where Ryan couldn't even tell you what the campaign was about. Without a break in the fighting most of the story was reduced to background noise.
The one thing titan fall has done a great job with is it's balancing act which Ryan mentioned while playing as the titan is great you still can take down the titan with the pilot using it's stealth abilities or agile pilot to bring the titan to shame.
Watch IGN's Review
Well there is my view on Titan fall let me know what you guys think of titan fall below!
Related Tags:
#gaming #xboxone #xbox360 #titanfall #titan #fall #ign #news #review #FPS #action #overview