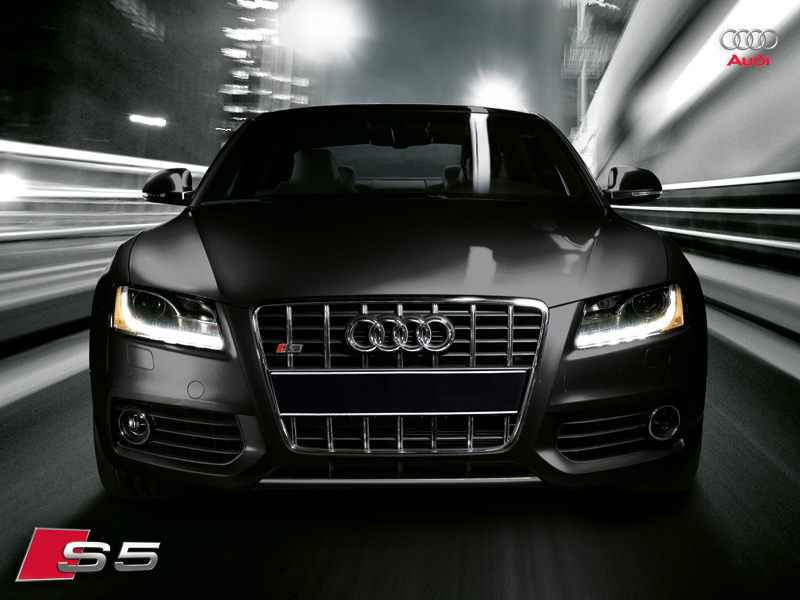 Starting Price: $52,000 or convertible package for $60,400
The Audio S5 has top of the line luxury features such as keyless start, stop, and entry, Audi MMI Navigation system with voice control and so much more. The car is also made from fully galvanized steel unibody with aluminum front fenders and multi-step anti corrosion protection. Combined with a powerful
3.0L v6 supercharged TFSI
engine to make the audi S5 a truly powerful car.
This car has a lot of hidden potential that many don't see when they look at a coupe like this. It produces
333 
hp and
325
ft-lb of torque which is pretty incredible for a luxury coupe. 
The Audi S5 goes 
0-60
mph in just
4.8
seconds with a top speed of
155
 mph this car is truly a powerhouse for its executive class luxury features. 
This prestigious car will get you around town with executive style luxury as you are noticed by others with mean looking LED headlighting display and your 14 speaker Bang & Olufsen Sound system. Audi made sure you would be comfortable as you drive around and has implemented state of the art power sport seats that get you in the mindset for driving. 
The Audi S5 was a brilliant design by
Walter de Silva
and brings a sleek and clean new look to the Audi S5. The stylish interior and exterior are designed for the finest drivers. So what are you waiting for?


MPG: 18 city/ 26 highway

3.0 V6 Supercharged TFSI engine (V8 Also Available)

Bang & Olufsen® Sound System with 14 speakers and 505 watts



Voice controlled navigation system

Wi-Fi hotspot for passengers

Auto-side Assist (detects blindspots)

Xenon Plus headlights (LED)

In the video below
autoguide.com
reviews the audi s5 and tells you the pros and cons of this luxury sports coupe from an everyday drivers perspective. Enjoy the video.
Related Tags:
#audi #s5 #coupe #sport #luxury #mean #look #style #modern #features #car #cars #drivers #race #racing #track #drive #detail