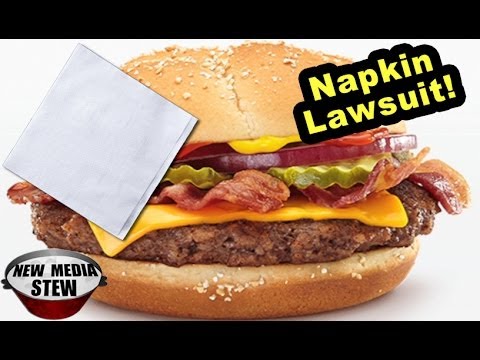 McDonald's
is being sued by a man from California who claims to be very upset that he only received one napkin with his messy hamburger. The man claims he contacted the manager via email and he is not satisfied with their offer of a free meal.
He claims he will not be able to work after the "undue mental anguish" that  he suffered from the napkin incident and is suing McDonald's for 1.5 million dollars.
If you are against this Lawsuit Please "
LIKE
" our article and spread the word to your friends.
Related Tags:
#mcdonalds #mc #donalds #corporate #law #lawsuit #napkin #mental #anguish #messy #hamburger #freemeal #free #sued #legal #lawyer #wrong #1.5million #dollars #money