Watch the test in action

The thermal nuclear warhead known as TSAR (TSAR Bomba) which is the nickname for AN602 hydrogen bomb, which was the largest nuclear bomb ever detonated. The TSAR was developed by the Russians (Soviet Union).
Tested
The bomb was tested in the year
1961
at their testing spot of Mityushikha Bay nuclear testing range zone C.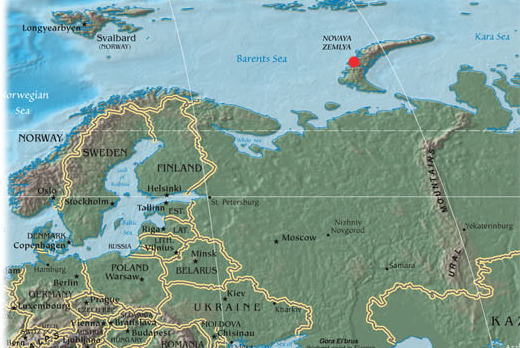 Specifications
The bomb weighed 60,000 LBS and was 26 feet long. The blast is so powerful it could be seen from up to 99 miles away.
I have a layout of just how big this monstrosity is compared to the other recorded nuclear tested bombs.
The TSAR as you can see is much bigger than we think. Not big surprise!
Related Tags:
#nuke #nuclear #warefare #thermalnuclear #warhead #largest #testing #tested #test #soviet #sovietunion #russia #TSAR #massive #recordbreaker #radiation #radioactive #site