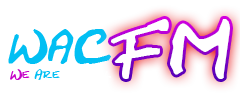 Check out WAC FM on Tunein or radionomy. WAC FM is a new radio station that plays dance/club music and rap. We also do live shows and events so join us for that.
Check out our website- http://wacfm.x10.mx/
Tunein- http://tunein.com/radio/WAC-FM-s225683/
Radionomy- http://www.radionomy.com/en/radio/wacfm/index
Radio Schedule
Schedules are based on Eastern Timezone.
Classic Rap:
7:00am - 12:30pm
Hip-Hop/Rap:
12:30pm - 10:00pm
Dance/Club:
10:00pm - 7:00am
#radio #radionomy #tunein #followus #listen #internetradio #internet #wacfm #fm #wac #live #dj #dubz #matty