How do I post something on Converse it?
Thats easy just do the following as directed
1. You want to find a category that you want to post about. You can post about anything, Let's give it a shot!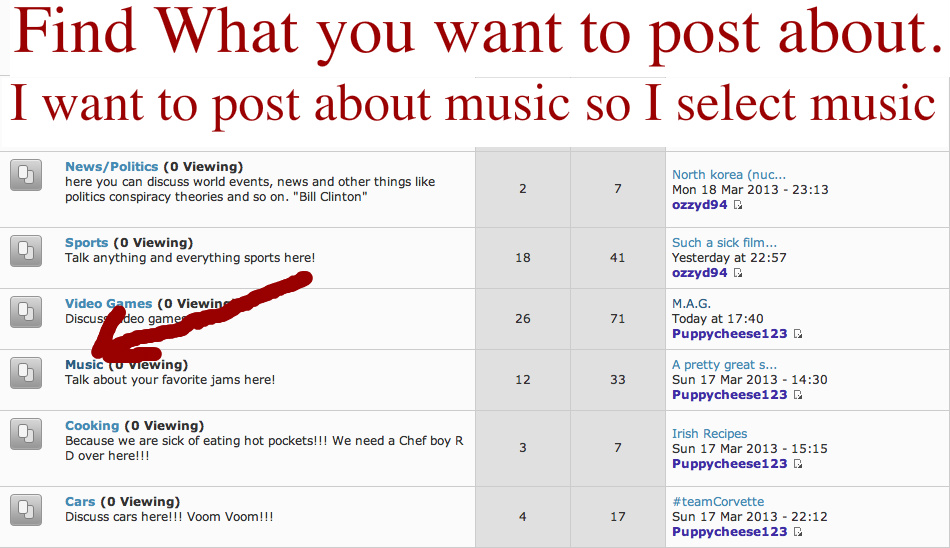 2. Let's use
music
as an example. We want to post about music. If you don't know what category you are going to post about I would recommend using
general music
forums. But we know what we want to post about so were going to select
Music Genres
.

3.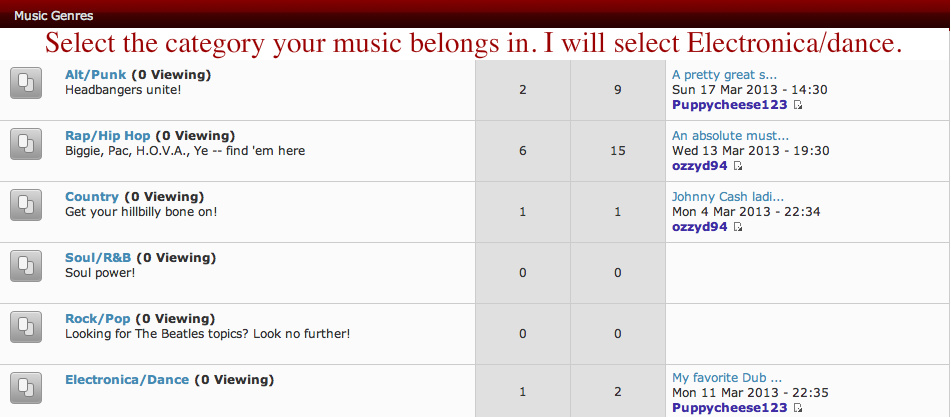 4.

5. Here you will see everyone's post who has posted something in that category. You can preview the topic by clicking preview topic next to their post title. But right now we are going to create a new post!
6. Next you want to give your post a title that is relevant to your post. You can also add a description to your post. You want to make your post interesting for the user to read. You can use bbcode to enhance your post learn more about that here
http://www.converseit.net/faq?mode=bbcode
7. Your post should look something like this when you are finished.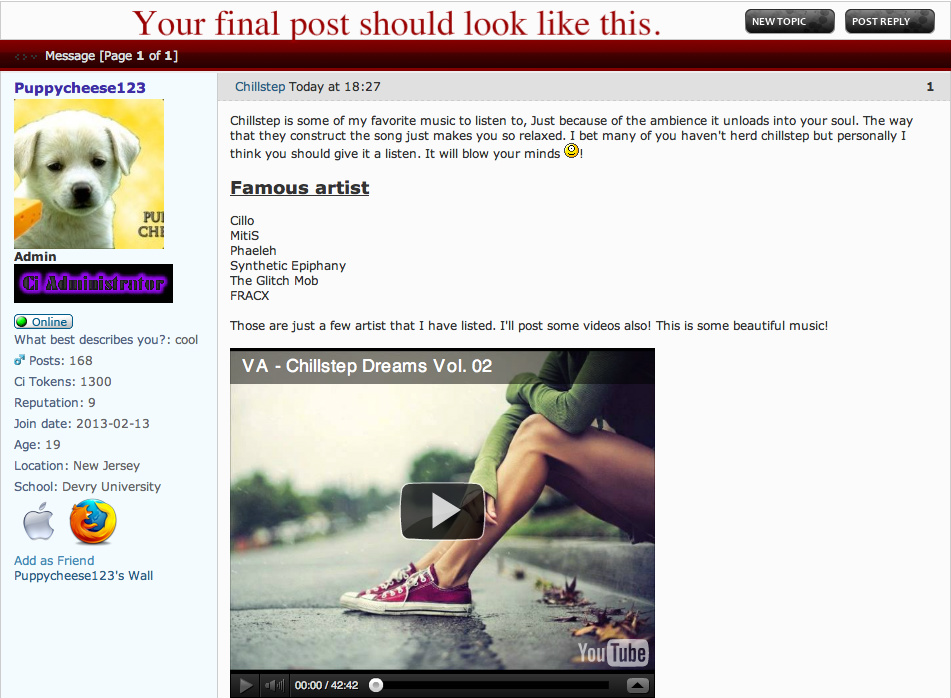 8. You can find your final post listed here.

My Wall
How do I get to My Personal Wall?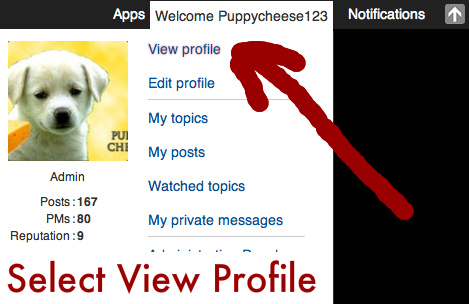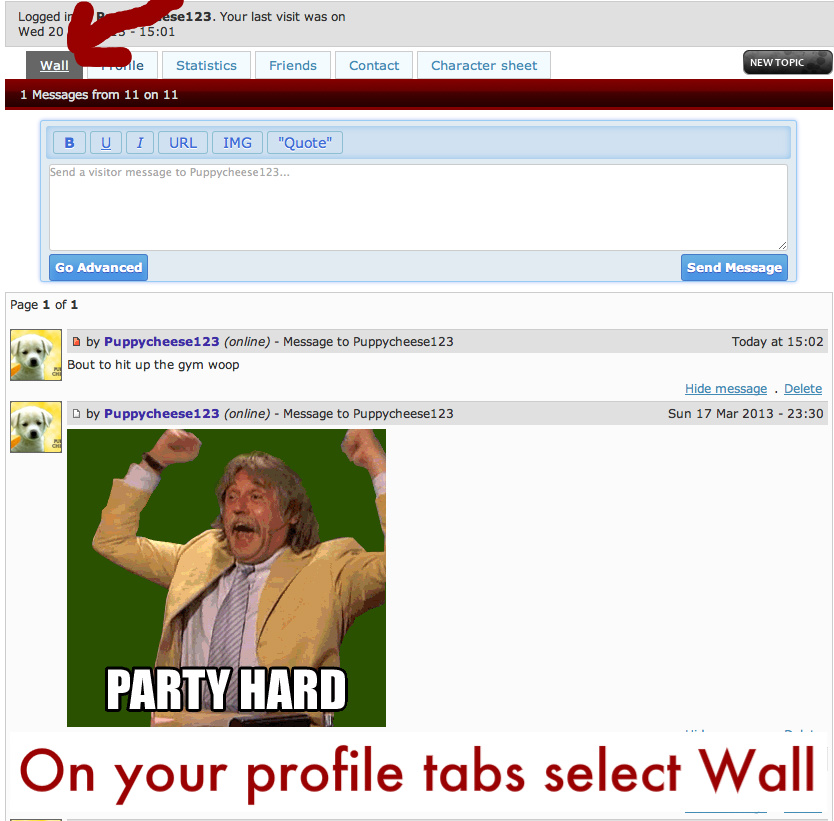 What is the wall?
This is your wall your personalized space for posting whatever you want quick and easy. want to share something to only your friends? Go to your wall and post away. Only your friends can see it unless you set it differently. Go to the bar on the top of the screen. Click
Welcome Guest >View Profile> Wall
to get to your wall.
Comment any questions down below
Updating your Status
Just go to the box that says "what's on your mind..." here.
Type your message in this box.
The outcome would be here. In your profile and in your posts you make.
If there are any questions please feel free to ask!
Need help with something else ask a question down below!